Home
Considering Psychotherapy or Psychoanalysis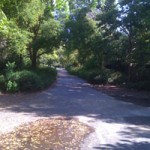 The right psychotherapy or psychoanalysis can help you change your life.
Do you want changes in your relationship to yourself and others?
Have you tried your best and still want more from your life?
Do you want to understand yourself more fully and feel better about being you?
If you want a warm, interactive and respectful experience in psychotherapy, we might be a good fit.  Clients often  say they feel understood and leave each session with new perspectives and possibilities.  Whether you suffer with depression or struggle with anxiety, there are ways to make sense of your difficulties.  Together we can sort out your relationship problems.  For those wanting sensitivity and extensive knowledge on childhood trauma, I firmly believe I can help you gain self-acceptance and empowerment.
You are unique and together we'll find ways to make sense, heal and find resolution.  In addition to talking, we may use art, body awareness techniques, sand tray and meditation. I believe that being fully alive is a joyful, inherently creative experience you can enjoy with a feeling of safety within a trusting relationship.  I look forward to hearing from you.